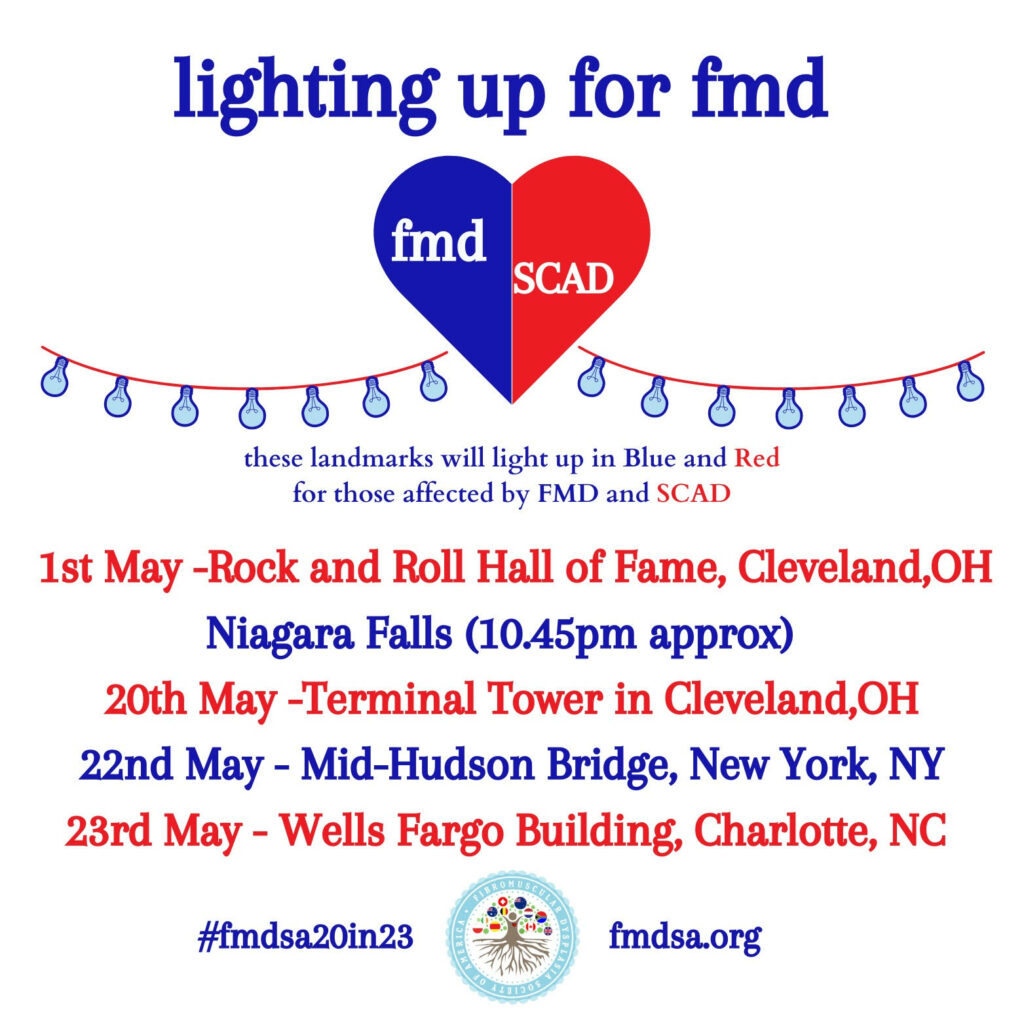 As part of awareness month, and also to celebrate FMDSA's 20th Anniversary we have some very exciting news some local and not so local landmarks will be lighting up for FMD in the colors blue and red to represent both FMD and SCAD.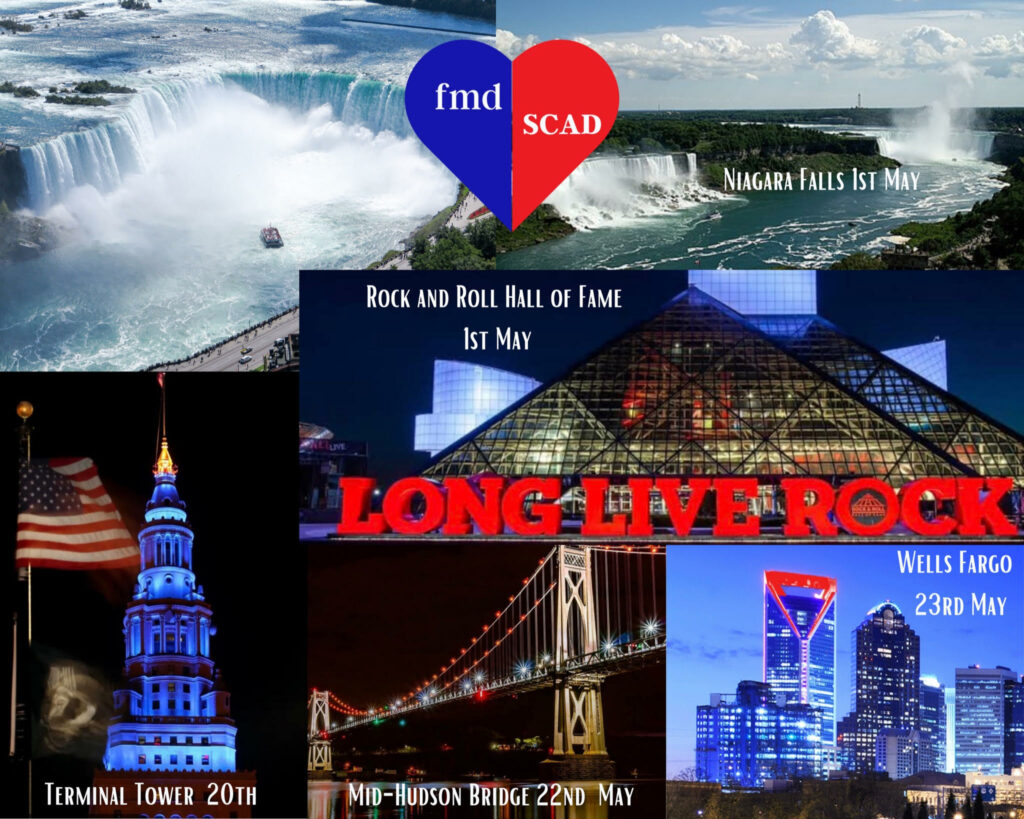 May 1st
Niagara Falls will light up in blue and red on the 1st of May for 15 minutes at 10.45 pm (approx) 
It will be possible to watch this live on the following link https://www.earthcam.com/canada/niagarafalls/…
The Rock and Roll Hall of Fame, Cleveland, OH
May 20th
The Terminal Tower in Downtown Cleveland, OH.
May 22nd
The Mid- Hudson Bridge in New York, NY. 
May 23rd
The Wells Fargo building, 550 South Tryon, Charlotte, NC.