News & Events > FMDSA is once again an Official Charity of the Cleveland Marathon
FMDSA is once again an Official Charity of the Cleveland Marathon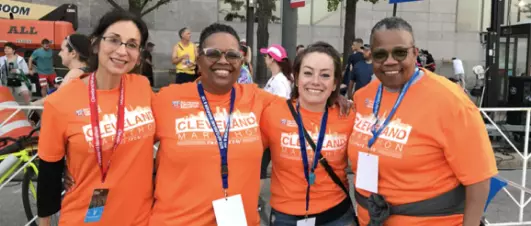 Our team members can enjoy our 20% code for any of the Cleveland Marathon races being held on May 21 or 22, 2022 in Cleveland, Ohio. The code will be good through May for any distance. During registration, you choose FMDSA as your Official Charity of choice. 
The code and registration link is below:
Our Promo Code is: FMDSA22 *Enter the code in the Promo Code Field during registration. Please share our code and help us to recruit runners.